The tables get turned when Miranda is interviewed about finding her second wound community and the story that started it all. The host of Beyond Your Podcast Matt Pappas gets Miranda to reveal stories of her own she hasn't told on the podcast, and they compare notes about their childhood experiences. (Listen to the end for bloopers!)
Matt is the host of Beyond Your Podcast and his coaching page is Beyond Your Past.
---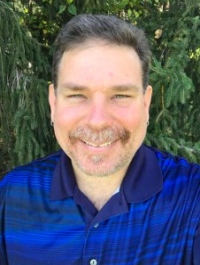 The Beyond Your Past Podcast is hosted by Certified Life Coach, NLP Master Practitioner, and Mental Health Advocate, Matthew Pappas. He is also the founder of SurvivingMyPast.net, a blog in support of all who have survived the Trauma of Abuse.
As a survivor of childhood trauma himself, he is keenly aware of the struggles that every day life brings when you're working through a traumatic past. On top of that he is also someone who's dealt with extreme anxiety, to the point of it running his life and dictating his entire being, for decades.
After deciding that enough was enough, and this was no way to live, he reached out for help from a therapist and coach to start taking his life back.  Throughout that process he began to realize his true calling; helping others in the ways that he was helped.
---
Find the Truth & Consequences website, Facebook page, Instagram & Twitter accounts. Find the Second Wound website, Facebook page, Instagram & Twitter accounts. Learn about personal coaching with host Miranda Pacchiana, MSW on the Second Wound website coaching page. 
Want to treat yourself & support the show? Check out our affiliate Buffy for cozy, affordable bedding products that are safe for animals, the environment, and your budget! Get Free Trial, Free Shipping, Free Returns at Buffy!
Add convenience to your life while supporting the podcast. Instacart saves you a trip to the market by delivering groceries and other goods right to your door.