Host Miranda Pacchiana, MSW describes how she was doubly wounded after she disclosed the sexual abuse she suffered as a child and subsequently experienced rejection and minimization of her pain by her family of origin. Suzy DeYoung of Trauma Informed Parent co-hosts.
Find the Truth & Consequences website, Facebook page, Instagram & Twitter accounts. Find the Second Wound website, Facebook page, Instagram & Twitter accounts. Learn about personal coaching with host Miranda Pacchiana, MSW on the Second Wound website coaching page. 
Want to treat yourself & support the show? Check out our affiliate Buffy for cozy, affordable bedding products that are safe for animals, the environment, and your budget! Get Free Trial, Free Shipping, Free Returns at Buffy!
Add convenience to your life while supporting the podcast. Instacart saves you a trip to the market by delivering groceries and other goods right to your door.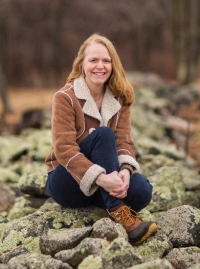 Miranda Pacchiana, MSW is a writer, podcast host, and survivor whose work has been featured in The Huffington Post, The Mighty, Psych Central, Elephant Journal, Trigger Points Anthology, and others. She writes about a variety of subjects including recovery from abuse, family estrangement, parenting and grief. She has spent over two decades addressing and examining family responses to the disclosure of child sexual abuse and she is the creator of the online resource The Second Wound: Coping with family while healing from abuse & assault which can be found on Facebook, Twitter, Instagram, and the website secondwound.com. Miranda is a married mother of three and a stubborn optimist. She works and lives in Sandy Hook, Connecticut. Visit her website at mirandapacchiana.com.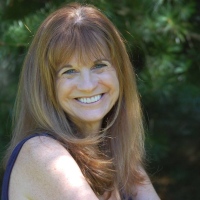 Suzy DeYoung is a writer, producer & parent coach with a Master's of Education in Parent and Child Development. She's the former co-host and producer of the Brainstorm Experience speaker series through the Avielle Foundation in Newtown, CT. In 2004, one of Suzy's children suffered a traumatic accident. This experience and its long-term effects opened her eyes to the need to be "trauma-informed", both as a parent and a professional. She later created the website Trauma Informed Parent. Suzy is the author of A Gift of Hindsight: Reflections on Successes, Failures, and Lessons Learned from Seasoned Parents and Parenting Experts.