Nicole Potter was devastated when her best friend Kimberly died suddenly and under confusing circumstances. At first, Nicole was told it was suicide but the case was never officially resolved. In this interview, we learn about the ways Kimberly and Nicole supported each other through life's challenges and how Nicole is navigating life after her friend's death–which includes carrying on Kimberly's wise, compassionate and giving approach to people.
---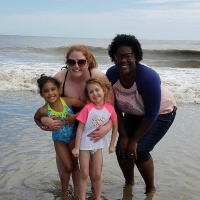 Nicole hosts The Nomadic Traveler podcast, "a show about getting out of your house, off technology and experiencing life." Nicole is a skills development specialist in an elementary school and she is currently pursuing her graduate degree in social work.
---
Find the Truth & Consequences website, Facebook page, Instagram & Twitter accounts. Find the Second Wound website, Facebook page, Instagram & Twitter accounts. Learn about personal coaching with host Miranda Pacchiana, MSW on the Second Wound website coaching page. 
Want to treat yourself & support the show? Check out our affiliate Buffy for cozy, affordable bedding products that are safe for animals, the environment, and your budget! Get Free Trial, Free Shipping, Free Returns at Buffy!
Add convenience to your life while supporting the podcast. Instacart saves you a trip to the market by delivering groceries and other goods right to your door.