Artist & writer Emanuella Israel created an honest, healthy life for herself despite growing up stifled by domestic violence. She explains why she's determined to speak her truth, shed the shame she once carried, and empower other women to join her in loving their bodies and themselves.
See Emanuella's gorgeous artwork on her website, Etsy store, and Instagram account.
---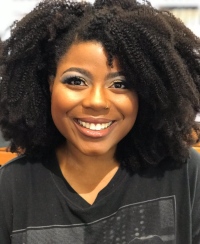 Emanuella Israel is an artist, a writer, a nanny, and a former Montessori teacher. She creates images and products through her website Souls for Eccentricity and her shop on Etsy. Her artwork has been included in numerous art shows and exhibitions in Chicago and San Francisco, and her prints and merchandise have been displayed and sold in coffee shops and restaurants around Chicago, and her journalistic writings have been published in the US and abroad. She's a Chicago native currently living in San Francisco.
---
Find the Truth & Consequences website, Facebook page, Instagram & Twitter accounts. Find the Second Wound website, Facebook page, Instagram & Twitter accounts. Learn about personal coaching with host Miranda Pacchiana, MSW on the Second Wound website coaching page. 
Want to treat yourself & support the show? Check out our affiliate Buffy for cozy, affordable bedding products that are safe for animals, the environment, and your budget! Get Free Trial, Free Shipping, Free Returns at Buffy!
Add convenience to your life while supporting the podcast. Instacart saves you a trip to the market by delivering groceries and other goods right to your door.