Jamie Sivrais, founder of the non-profit A Voice for the Innocent tells his personal story of being emotionally supported by family members and finding justice after he suffered abuse as a child. Jamie goes on to describe his organization's unique storytelling platform for sexual violence survivors and the desire to pay it forward that inspired him.
---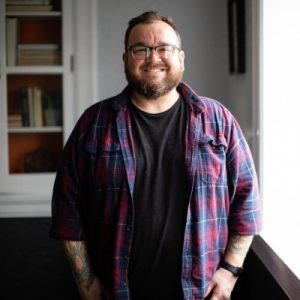 Jamie Sivrais is the founder of A Voice for the Innocent, a non-profit group that supports survivors of sexual abuse and assault, and the host of the podcast, More to the Story. Jamie is himself a survivor of child sexual abuse who was heard and helped when he spoke up about his abuse as a child. He took the unusual step of paying it forward by dedicating his time to helping others tell their stories and get much-needed help and support.
---
Find the Truth & Consequences website, Facebook page, Instagram & Twitter accounts. Find the Second Wound website, Facebook page, Instagram & Twitter accounts. Learn about personal coaching with host Miranda Pacchiana, MSW on the Second Wound website coaching page. 
Want to treat yourself & support the show? Check out our affiliate Buffy for cozy, affordable bedding products that are safe for animals, the environment, and your budget! Get Free Trial, Free Shipping, Free Returns at Buffy!
Add convenience to your life while supporting the podcast. Instacart saves you a trip to the market by delivering groceries and other goods right to your door.